Kuwait Flight Academy Social Media Content Design 2018
I researched, designed and created the Social Media Content for the Instagram channel of Kuwait Flight Academy during the first quarter of 2018. I created their theme design and many of the illustrations and photo edits used throughout the posts. Part of the more specialized photography was licensed through microstock purchases.
March, 2018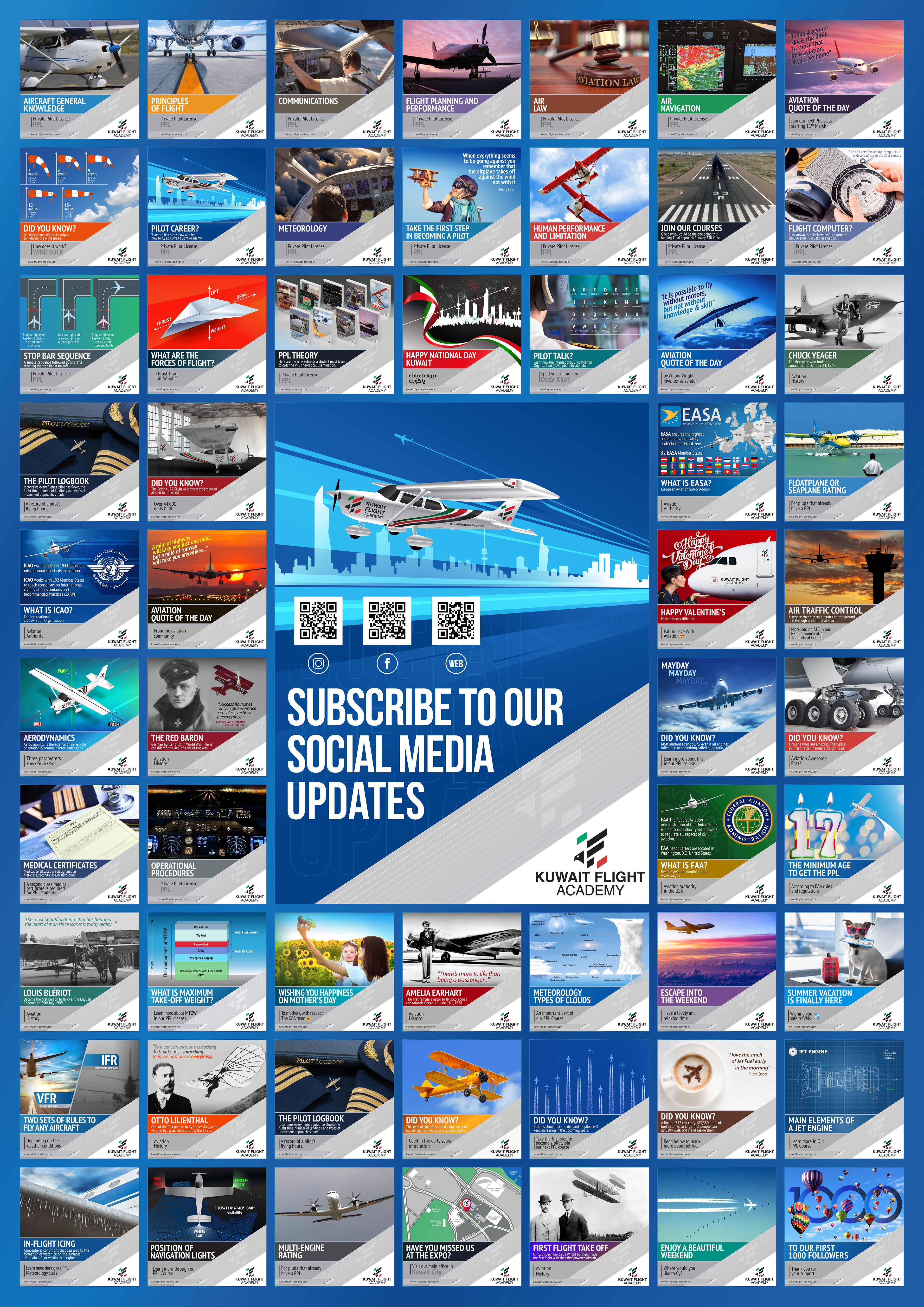 Design created by Cristian Craita 2018.